Adjacent Camping
Property Not Owned or Managed by BMS
Wednesday, June 20, 2012
Race Day Center, 210 Raceday Center Dr. It's "camping the way it ought'a be," right across the road from Bristol Motor Speedway and Dragway. Your RV spot will be so close to the track, you'll be able to smell the rubber burning! This upscale RV Campground offers 262 full hook-ups and 301 non-hook-ups arranged in various tier levels (flood free), as well as VIP Parking and Daily Parking in a graveled parking lot.  The standard RV site size is 20 x 50, but larger sites are available. Enjoy our shower house, coin laundry, water service, 24-hour security, clean portable toilets and septic pumping (at a small fee). We allow contained fires, pets on a leash and generators. Available on site: wood and ice (for a small fee)
For reservations and to choose your spot by site map, visit racelodging.com or racedaycenterbristol.com; you also may call 423.764.5454 or E-mail Race Lodging. Race Lodging, LLC "Official Lodging and Travel Provider for Bristol Motor Speedway and Bristol Dragway"
---
A Hicks White Top Campground 365 Old White Top Rd., Bluff City Tn. 37618 ( 251) 895-7582. Within Walking Distance to the Track 0.3 miles. Family Operated serving NASCAR camping needs for over 20 yrs 500+ Sites including Full Hook-ups, 170+ Water/Electric,RV,Tent. Free Clean Hot Showers,Live Entertainment, Pet Friendly, Campfires Allowed, Quiet area Avail.,Golf carts/Atv Welcome. For Reservations Please Call, Visit hickscampground.com or email:hickswhitetopcampground@gmail.com We Except all Major Credit Cards
Across the Road at FARMER BOB'S CAMPGROUND,,151 Sportsway Drive, Bluff City, TN 37618, 423.538.8670 - CLOSEST CAMPGROUND TO BMS HWY 394 ENTRANCE. With over 100 acres, Farmer Bob's takes pride in offering the LARGEST campsites (our base campsites are 30' x 50' or 1500 sq. ft.), while maintaining the best prices. Farmer Bob wants your stay at the campground to be one that you'll never forget. Prices start at $155.00 for the length of your stay. We provide hot, indoor showers, shuttles to/from track, entertainment, food/souvenir vendors, 24-hour security, clean port-a-johns and fresh water. Campfires, generators, golf-carts, and ATVs are welcome. ALL MAJOR CREDIT CARDS ACCEPTED!! For reservations visit http://www.farmerbobcampground.com/ or email us atfarmerbobcamping@gmail.com. http://www.farmerbobcampground.com/
Across the Street Camping @ Rogers Gardens Campground, 2800 Volunteer Parkway (11E), Bristol TN 37620 423.968.2000 - NO CAMPGROUND IS CLOSER A "literal" stone throw from the main North entrance, you will discover 200 campsites, tent sites, and VIP parking in the shadow of the race track. Since 1981, fans have enjoyed camping and parking in a safe "flood free" zone. Security, concessions, water & electric, septic pumping, ice, shower, quiet generators/golf carts/ATV welcome. For reservations call us or visit http://www.rogersgardenscampground.com/ or CLICK HERE to email us.
All American Campground at Bristol Motor Speedway, 251 White Top Road, Bristol, TN 37620 423.323.7247 - Electricity and Water hookups available, RVs, campers, tents, all kinds of camping. We allow pets and ATVs! All American Campground is part of the rich heritage of the Bristol Motor Speedway in Bristol, Tennessee. AAC is within walking distance to the track! With hundreds of sites and a warm community who loves lots of fun, All-American Campgrounds is your home during the races! For more information please visit us at allamericancampgrounds.com.
Bill Gaines Bristol Campground and Event Parking, LLC,  100 Sportsway Dr., Bristol, TN 37620 - BRISTOL'S LARGEST CAMPGROUND - GOOD SITES STILL AVAILABLE. $160 for the length of stay. Campsites are 24' wide and from 40-60' long (camp sites at most other campgrounds are 20' wide or less). We are within 0.9 miles walking distance, we provide free shuttle busses to and from the track. Free Clean hot showers, well lighted, utility water, concessions, security. Generators, golf carts, and pets permitted (details on website). Make reservations online at www.bristolcampground.com.
Bos Campground 3324 HWY 390, Bluff City, TN 37618, 423-391-0971 www.MikeBos.com. To view Campground click on our website and go to CAMPING. We are ½ mile from track. High and Dry, Level Campsites - family owned and operated. RV and Motor home spots available with water and electric hook ups. Sewage pumped daily by private service for a small fee.  We accept Master and Visa Card. We have plenty of car parking also available.UT FootBall Camping/Parking available.
Bristol Raceway Camping 235 Hamilton Hill Rd Bluff City, TN 37618 Cheapest rates in Bristol (99.99 all week any plain site) We give you the best, friendliest campground & best rates guaranteed only 0.7 mile from BMS. Water/electric sites (limited), shaded, heated bathhouse, shuttles, delivery to your campsite. We allow camp fires and pets. Reserving for UT v VT football BMS. 423.366.2858
Camp at Bristol 3077 Hwy 11-E Bluff City, TN 423-571-3782
Located beside BMS at Lady Equipment, Camping & Parking. We offer trackside camping & parking on dry gravel surface. We have camper rentals w/elec & water available to rent. Regular sites starting at $175 a week. We provide onsite security, well lighted, concessions, ice & trash pickup. Porta Johns & septic pumping available. Generators & contained fires are welcomed. Credit Cards Accepted! Make Camping/Parking reservations now for UT/VT game!
Camp at Lady Equipment, Camping & Parking, located beside BMS at 3077 Hwy 11-E. We offer trackside camping and parking on a dry gravel surface. We have camper rentals w/ elect and water available for rent. Regular camping sites starting at $175 per week. We provide onsite security, well lit, concessions, ice, and trash pickup. Porta-johns and septic pumping available as well as generators and contained fires are welcomed. Credit cards accepted! Make your camping/parking reservations now for the Bristol race weekend.www.campatbristol.com 423-538-8902 423-571-3782
Dave's Family Camping 663 Whitetop Rd Bluff City, TN 423-538-7504 DAVE'S FAMILY CAMPING EXPERIENCE: Beautiful Speedway View, church shuttle to track, 18-20 minute walk back, or BMS free shuttle (1 min drive away). Electric and water, electric, primitive and tent sites available. See web for suprisingly low prices as requested and amenities.. Call or check website for prices www.davesfamilycamping.net 423-538-7504
Earhart Campground, 2744 Hwy 11-E, Bristol, TN 37620 - 423-764-4406

Earhart Campground is located directly beside the North Entrance to the Speedway. Most sites are available on a first come, first served basis...but don't worry, with over 100 acres of parking and camping there is plenty of room! Campground opens on Sunday the week before the Monster Energy NASCAR Cup event. Earhart Campground will also be open for most other events at BMS and Bristol Dragway. Please call our office at 423-764-4406 or log onto Earhart Campground.com for more information. FREE Concerts, Monster Truck Demo, Cornhole Tournaments, Shower houses available, FREE wireless internet (where available). Earhart Campground's Promise: We'll have a campsite available when you arrive or your site at the next Bristol race is on us!!
Lady's #2 Camping and Parking, located on the corner of 390 and 394 at 3371. Here you can enjoy a quieter and more relaxed camping experience without the noise and activity of larger crowds. Camping sites are $100 for the week and car parking is $20. We offer 25 trailer sites on gravel and 40 tent sites on grass with beautiful shade trees, shower house, ice, porta johns, security and most areas are well lit for a most enjoyable experience. Credit cards accepted. Call for reservations 423-571-3782 www.campatbristol.com
Milhorn Camping & Rentals 150 Old Thomas Bridge Rd Bluff City TN 423.791-0096 Located approximately 500 yards from BMS with a short walk to Gates 5,6, and 7, Milhorn Camping & Rentals is the place to be! Gravel,tent and grass spaces available.  We provide on-site security, water and porta-johns throughout the campground, and a fun, friendly atmosphere. Spots are still available for the Fall, Spring races and the Football game. Additional house rentals available within walking distance and lakefront.
Morrison Family Campground - 2509 Volunteer Parkway Bristol, TN 37620,423-366-0031 We are .9 miles from the Speedway. We do have full hook-ups, electric, water and sewer. We have 50 and 30 amp hook-ups. Sites are level for easy entry and exit. Tent camping or dry camping available too! Free Shuttles. Fire puts, free fire wood. Low prices and family owned. BATTLE AT BRISTOL SPOTS STILL AVAILABLE!!! Full RV hook ups with sewer, tons dry RV camping, and tons tent camping available. Please call for details! www.morrisonfamilycampground.com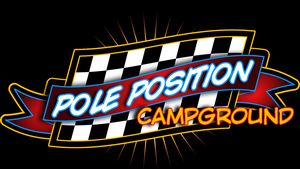 Pole Position, LLC 4870 Hwy 394 Bristol, TN 423.573.7768 Located just off Thunder Valley Drive at the Hwy 394 Dragway Entrance, Pole Position is within easy walking distance of the track. We have 381 flood-free, level campsites with full hookups; including water, sewer and 50 amp electric services. These sites are 20 x 50 and our campground includes a modern bath house with full shower facilities. For reservations or more information please call 423.573.7768 or visit our website at polepositionbristol.com
Shadrack Campground, 2537 Volunteer Parkway, Bristol, TN 37620, 423.217.1181. City Camping, Southern Country Style. Only 3/4 mile north of BMS on 11E with a free Shuttle to the Track. All Level Campsites: Water, Electric (30 or 50 amp), Sewer, and Tent Sites. RV and House Rentals Available - We do the work. You come and enjoy! Exceptionally Clean Bathhouse! Free Wi-Fi, Brand New Clubhouse, and On-Site Security. Laundry, Firewood, Ice, and RV Parts available. We're open year-round, so come early and stay late!  www.ShadrackCampground.com
Start Your Engine Campground, 1798 Copperhead Road, Bristol, TN 37620, 423.354.0555
Christian family owned level gravel 5-acre campground adjoins BMS, south of Dragstrip at Sweet Knobs Trail and Copperhead Rd off Hwy 394. Just a quick 5-minute walk to track gate or just a couple of yards away from our park entrance, ride Copperhead Shuttle Stop #7. All 54 full hookup campsites include 30/50 amp, water and septic or rent one of 12 onsite full hookup campers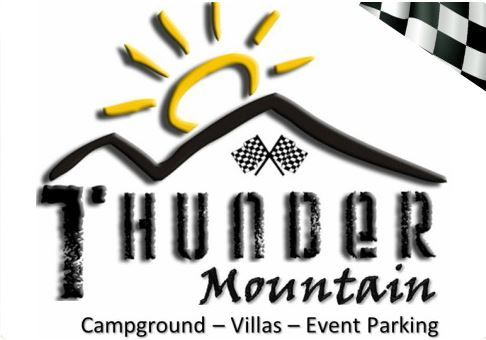 Thunder Mountain Campground 250 N Raceway Villa Dr Bristol, TN 37620 423-946-2380 Thunder Mountain Campground is located 2 tenths mile from Bristol Motor Speedway in beautiful Bristol, TN.  138 areas of green lush camping awaits. Offering full hook sites with 30 and 50 amps to primitive camping; or rent one of our 2 bedroom fully furnished turn key villas. We can accommodate large campers. We have some pull through and shady sites available.  We have a large clean men and women's shower house.  Thunder Mountain has its own restaurant and brewery located on the property.  If you are not a craft beer drinker we have a selection of domestic beer just for you.  You can enjoy nightly entertainment in the brewery on a state of the art stage or enjoy some of our fun outdoor activities or just relax and sit by the creek and listen the water rustle.  We offer a free shuttle to the track on event days. Visit our reservation page or call Steve at (423) 946-2380.  We can't wait to see you!
---
Property Not Owned Or Managed By BMS - These details regarding camping areas not owned by Bristol Motor Speedway are provided as information only. Prices and information are for NASCAR weekends unless otherwise noted. BMS is not responsible for the accuracy of the information, and no endorsement of the facilities should be implied.