Bristol REWARDS: Season Ticket Holder/Member: 
The Bristol Season Ticket Holder/Member is defined as a guest who purchases yearly Cup and XFINITY tickets as a four-race package. In addition to immediate savings (up to 26% off) on tickets; Season Ticket Holders qualify to choose 1:1 per season ticket on Level 1 OR Level 2 Experiences. Also, Season Ticket Holders receive a Bristol REWARDS membership card which doubles as a Food City ValuCard and can be scanned at any Food City upon purchase for in-store discounts plus two stops at Food City Gas 'N Go for 15 Cents off each gallon of gas for up to 20 gallons. Season Ticket Holders also receive discounts and options for special premium experience add-ons to enhance the race weekend; as well as the basic concessions and merchandise discount coupons.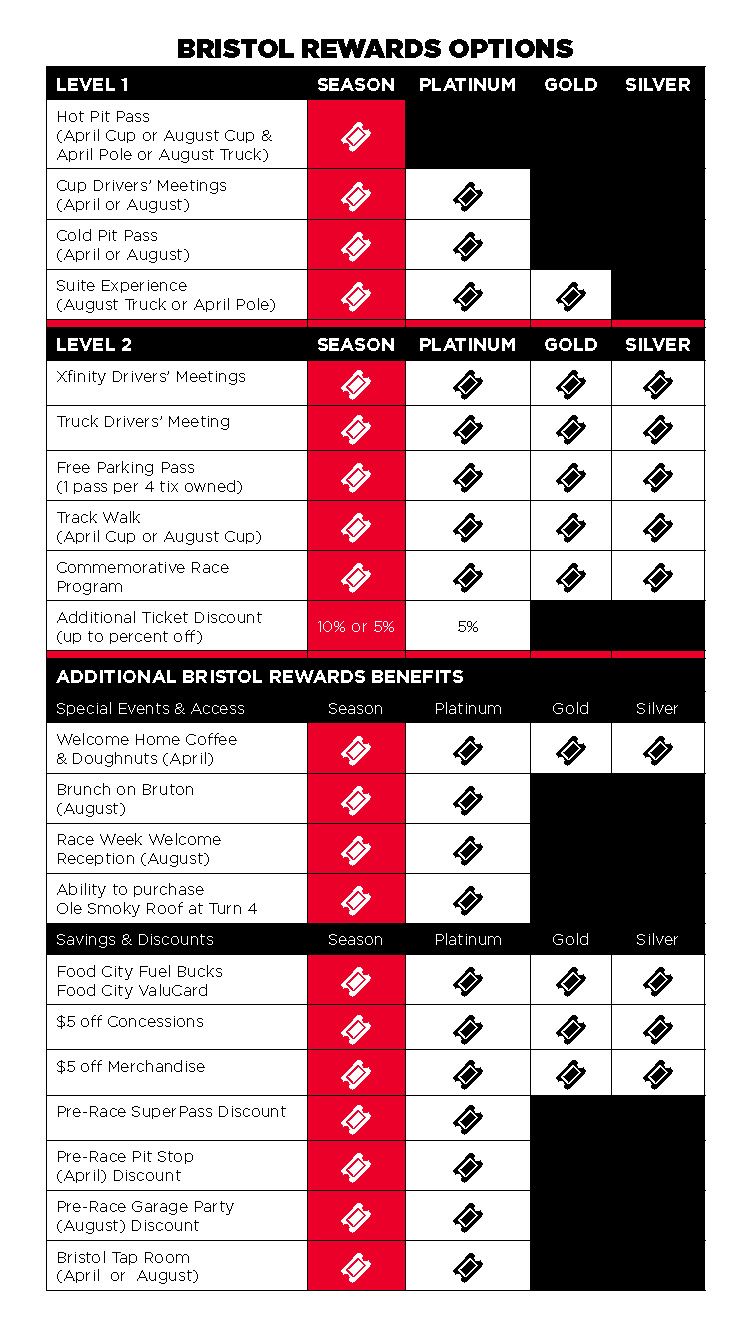 *Level 1 and Level 2 Experiences, premium/discounted add-ons and special events all have limited availability and are filled on a first come, first served basis.