HIGH BANKS & HEELS MEMBERSHIP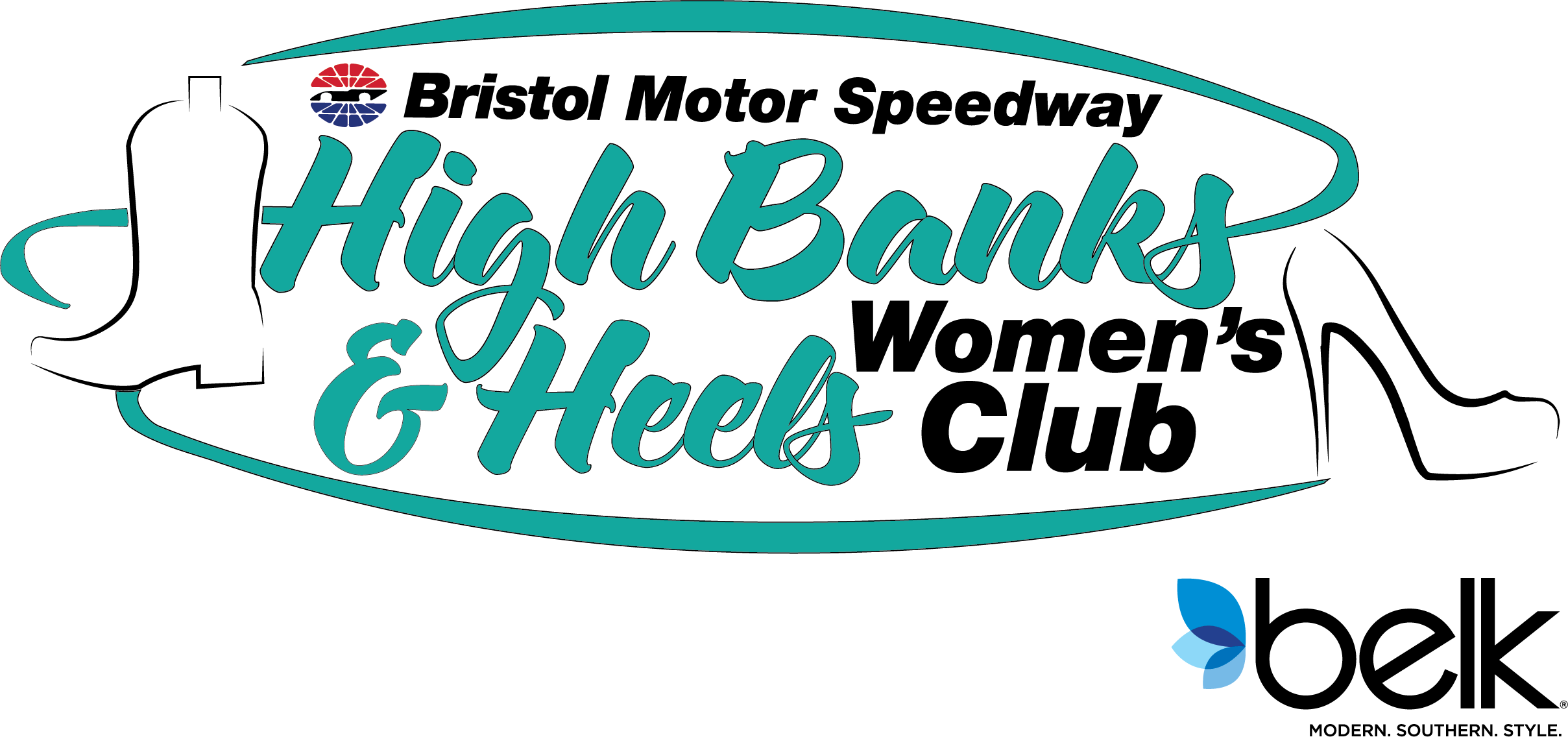 The High Banks and Heels Women's Club at Bristol Motor Speedway provides a community of women from around the world to connect and share their passion for racing and love for Bristol Motor Speedway. It also provides a forum for women to stay involved with the sport and each other through updates, special events and more.  
Membership is available to BMS ticket holders and costs $35/year. Members receive the following benefits:
NEW MEMBERS
New Members receive a High Banks & Heels clear backpack that contains special Women's Club items

High Banks and Heels member bumper sticker
High Banks and Heels SPF chap stick
High Banks and Heels sunscreen

Discount vouchers for souvenir purchases at Speedway World
Discount for our LEVY concessions at BMS NASCAR events
Exclusive access to 2 Women's Club Events per year on MENCS Race Days (April & September) + the opportunity to bring guests with you for $10

Live appearances from NASCAR and affiliated personalities during event: Previously appeared at HB&H events - Samantha Busch, Lee Spencer, Alex Weaver - NASCAR, Kelli Stavast, Kaitlyn Vincie, Judy Dominick, Jamie Little, women of BMS, Miss Food City, + more!

Opportunity to purchase seats in our High Banks & Heels Suite for NASCAR event weekends at a major discount
RETURNING MEMBERS
A new High Banks and Heels renewal gift each year
+ all of the other NEW MEMBER perks 
JOIN TODAY!