High Banks & Heels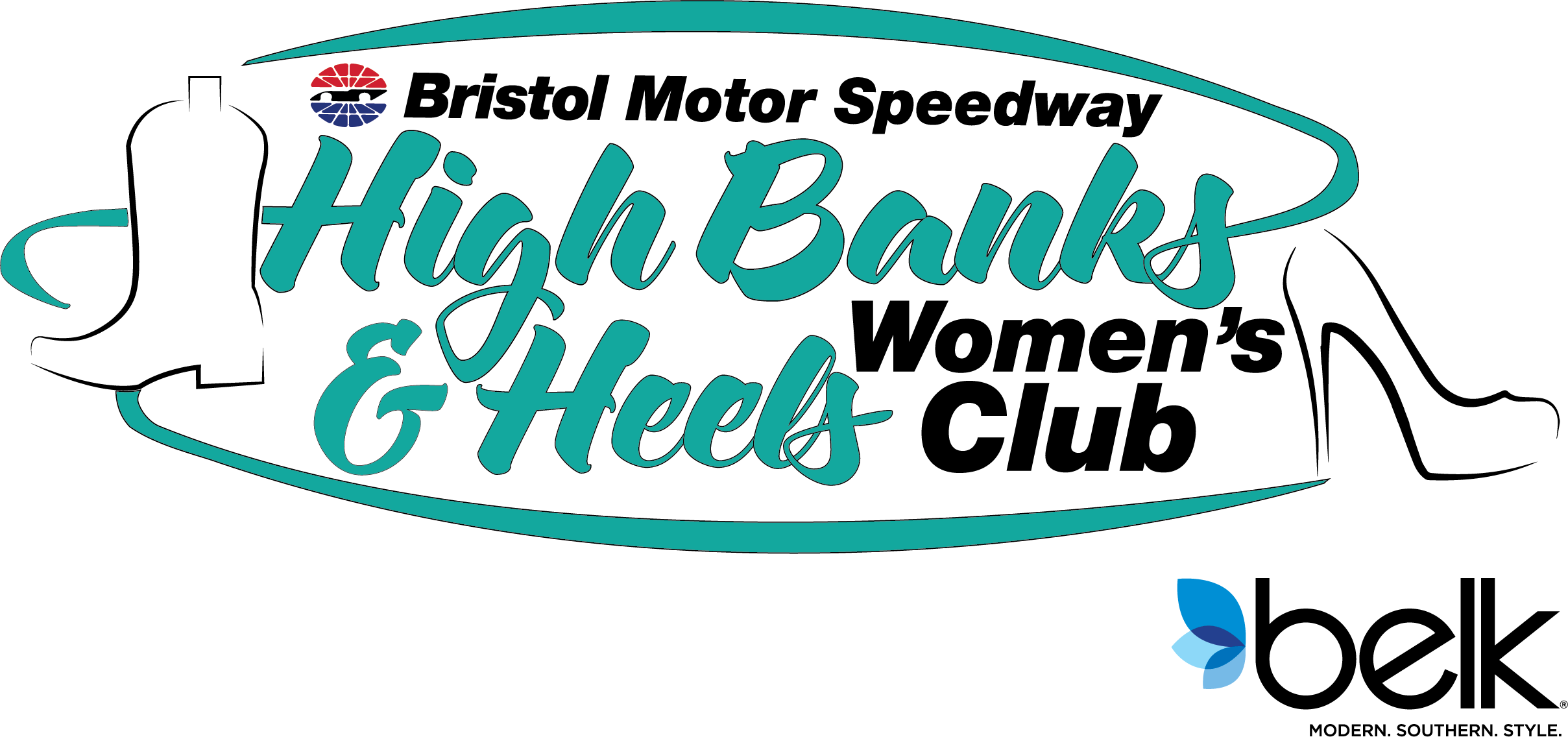 The High Banks and Heels Women's Club at Bristol Motor Speedway provides a community of women from around the world to connect and share their passion for racing and love for Bristol Motor Speedway. It also provides a forum for women to stay involved with the sport and each other through updates, special events and more. 


Membership is available to current ticket holders to BMS events and costs $35/year. Members receive the following benefits:
New Members
New Members receive a High-quality clear backpack with the High Banks and Heels logo that contains special Women's Club items
High Banks and Heels member bumper sticker
High Banks and Heels SPF chap stick
High Banks and Heels sunscreen
Discount vouchers for souvenir purchases at Speedway World
and more
Returning Members
Yearly High Banks and Heels renewal gift
Invite to High Banks and Heels member events at Bristol Motor Speedway during April and August NASCAR Event Weekends plus access to purchase tickets to additional HB&H events
Live appearances from NASCAR and affiliated personalities during event
And so much more!
High Banks & Heels Women's Suite
Reserved theater-style seating in a climate-controlled skybox suite
NASCAR Celebrity appearances
One parking pass per 2 tickets purchased (Lot E)
Official souvenir event program and 1/64 die cast car
All-Inclusive Meals each day with non-alcoholic beverages (Coca-Cola products, tea and water)
Two (2) complimentary domestic beer/wine cooler tickets per day for fans 21 & older with valid ID
Cash bar serving beer, wine coolers & mixed drinks
Pre-Race Track Walk for Monster Energy NASCAR Cup Series race days
Exclusive offer for High Banks & Heels members - JOIN TODAY!
Additional suite seats may be purchased for family and guests
*At least one member of the party purchasing tickets must be a High Banks and Heels member.