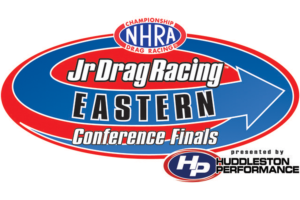 Monday, July 13 -
Saturday, July 18, 2020
Thunder Valley hosts the future of drag racing during the NHRA Jr. Drag Racing League Eastern Conference Finals. Aspiring drag racers, ages 6-17, from across the country will come to Bristol hoping to hone their skills on the national stage. A future NHRA World Champion may get the first national event win of his or her career in Thunder Valley.
Add the Huddleston Performance Jr. Dragster Nationals presented by Mike Bos and Huddleston Performance Fun Races occurring during the days leading in to the Eastern Conference Finals and this becomes one of the greatest weeks of Jr. Dragster racing anywhere, attracting racers from across the East Coast and abroad.
Bristol Dragway has played host to the Eastern Conference Finals since 2004. Competitors race for individual and team honors at the NHRA Jr. Drag Racing League Eastern Conference Finals. The event awards a Wally and a cash prize to the winner in each of the eight age categories: 6-9, 10, 11,12, 13, 14, 15, 16-17 — and a Wally to each member of the winning team.
Due to electrical safety concerns, power WILL NOT be available during any Bristol Dragway events. We apologize for any inconvenience. If you have power, water, and sewer needs we have a limited amount of full hook-up camping remaining.