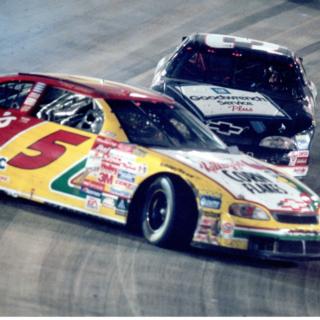 Wednesday August 04, 2021
Some of the most memorable moments in NASCAR history have taken place during the Bass Pro Shops NRA Night Race on iconic Bristol Motor Speedway's super-challenging .533-mile concrete oval. In this story we count down the top 10 moments that have taken place during the fan-favorite race on the NASCAR Cup Series circuit.
Read More
Recent Headlines
07/30/21

A car show featuring hundreds of the most iconic vehicles of the "Bow-tie" brand and a drag racing spectacular come together once again for the Bristol Chevy Show, Aug. 6-8 at legendary Bristol Dragway.

07/14/21

Bristol Motor Speedway and its longtime partner, Food City, will once again make it easier than ever for fans to purchase tickets to the Bass Pro Shops NRA Night Race, Sept. 16-18. Starting today (July 14), tickets for the highly-anticipated NASCAR Playoff race weekend are on sale at all Food City locations.

07/13/21

The Bristol Motor Speedway chapter of Speedway Children's Charities has partnered with WJHL and Food City, along with Drake's and TeleOptics, to host a special "Race for the Children" event at Bristol Motor Speedway on Saturday, Aug. 7.

07/10/21

The Tri-Cities Media Team got revenge on their golf rivals, the Bristol Motor Speedway employees, Thursday by winning the Second Annual Thunder Valley Cup on a hot and breezy day at the Golf Club of Bristol. The annual 27-hole match-play golf battle between the two groups is now tied at 1-1.
More News